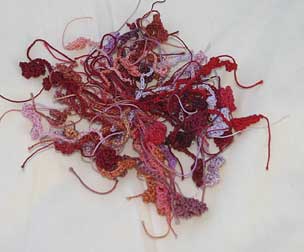 Ganglia – inspired by one company I worked for years ago, I found myself crocheting this piece as a calming meditation.
I stopped one day and just looked around me and wondered: HOW could we still be in business acting the way we do? Clusterbackstabbing everywhere.
The only answer I could come up with was that our competitors were doing the same?
Poor ganglia …
I'm happy to report they're much better now.