Sonya Philip is a fiber artist living and working in San Francisco.  I interviewed her on September 26, 2012 about her Felt Cervix Project.
Contribute your own knit cervix!  For the knit pattern, check out feltcervix.blogspot.com.
Crocheters can make a ball that's a little squished from top to bottom out of wool or a material that will felt well.  Check out her site to find out more.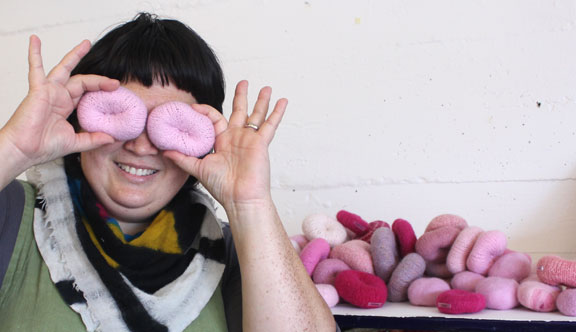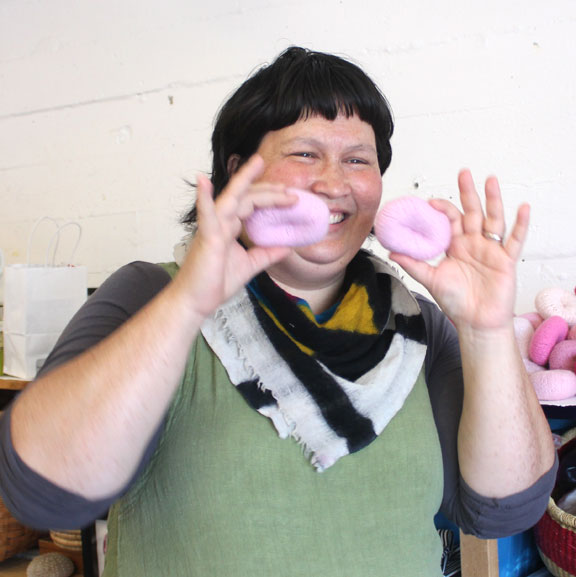 YES!!  Vote for all parts of your body!