Free house Bhutanizations while supplies last!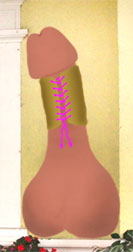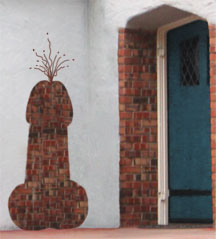 What is a house Bhutanization, you ask?
It's my offering of fertility and protection by enhancing a wall space around your home with the image of a colorful energetic playful phallus or vulva.
Of course, my version is a phallus or vulva photo-shopped onto an image you provide.
Where did I get this name "Bhutanization"?
Note: I may post non-identifying images on my website unless you give me permission to post images that look like "your house" or "your hut."
Contact me if you'd like your piece of this free service!