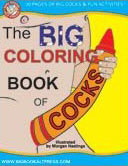 The Big Coloring Book of Cocks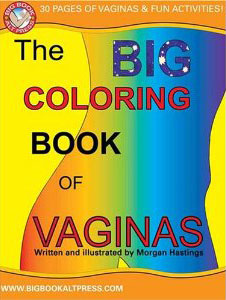 The Big Coloring Book of Vaginas
By artist Morgan Hastings
Imagine if we all grew up with comfort about all parts of our bodies.  I think I am more likely to win the Nobel Prize than to get my mind around all the implications of that.
And yet I still wonder – could we do this?
Treat the natural as ordinary to decrease our human angst.  Ahhh…  we have coloring books for all the other parts of the body.  What if we had respectful ones for all our parts?  What if we grew up in this environment?  What if we saw these since day 1?